Cyprus Residency – Investigating Materials
This was my first visit to Cyprus School of Art, on the outskirts of Paphos.
My intention was to expand my practice through investigation into new materials and different ways of working. Materials are a key element of my work so I was keen to explore new avenues with media to expand my repertoire and knowledge considering; metals, glass, organic and non-organic materials such as ice.
Considering playing with scale, creating ideas for larger format installations by scaling up from smaller works. Pushing myself to develop new and interesting ways of working, challenging my boundries and limitations and pushing my work into new areas. Considering site specific work, street art, and rural versus urban, internal versus external installation ideas.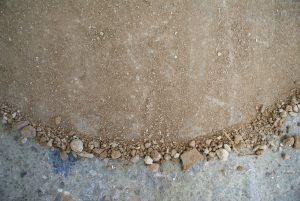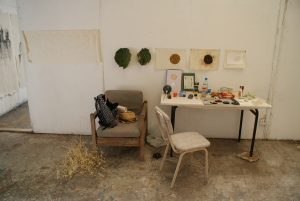 Method
Experimenting with working at larger scale on installation pieces both in in public domain and as installations in urbex situations which would be exhibited via photographs. Researching indexicality in my work.
This seems like a natural progression as my work gradually gets larger and more installation based in nature, as my work is material led. Recent work for clients includes lazer cut steel metal and large format wall art pieces.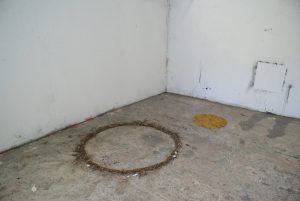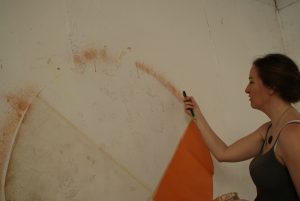 Enjoying the luxury of time out of my market led design practice to explore my own creativity in new ways. Expanding my skills into new areas will open up new opportunities for both gallery based and commercial output.